SAFER Program - Sex Offenders and Families in Effective Recovery
SAFER Program provides psychotherapeutic services to (typically) court-ordered individuals who have perpetrated sexual abuse within their communities and require extensive, long-term, out-patient "sex offender treatment", or "SOT". Until recently, most clients referred to SAFER Program have been court-ordered by judges within the criminal justice system, probation / parole family court, and / or civil court justices. However, within the past two (2) years numerous individuals who have not been mandated by the courts, and who have acknowledged specific, depersonalizing, and at times paralyzing sexual behavioral problems (i.e. compulsive online sexual behavior, obsessive pornographic behavior, patterns of substituting  prostitutes for intimate connections), have voluntarily initiated SOT at SAFER Program.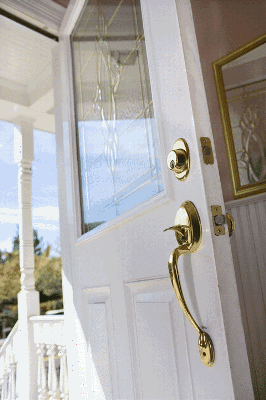 The SAFER Program staff is comprised of psychotherapists licensed by the State of California, licensed clinical social workers (LCSW) and licensed marriage and family therapists (MFT). Initially, SAFER Program therapists help clients identify the healthy and unhealthy sexual choices and behavioral patterns they have established throughout their lives, in a structured, yet humanistic environment. SAFER Program clinicians help clients analyze their basic beliefs (assumptions) and perceptions about sexuality, with a primary treatment goal of resolving any aberrant (pathologic) sexual arousal and sexualized behavioral patterns. SAFER Program clinicians also (optimally) help clients to identify and discern potentially healthy partners and pursue appropriate prospective intimate relationships.

The SAFER Program offers supportive therapy groups, individual psychotherapy, family therapy services, sexual arousal assessments utilizing penile plethysmography (PPG) and arousal reconditioning, and cognitive-behavioral techniques.  SAFER also provides voluntary ongoing aftercare services for clients (pro bono) who have completed all aspects of their formal "core treatment" requirements.

SAFER Program clients work towards gaining a fuller understanding of their own sexuality (which is a fairly daunting but attainable goal), and work towards improving their capacity to restore or attain healthy, intimate, relationships. With a fuller understanding of the etiology related to specific sexual problems, clients begin to resolve the resultant damage and disruption caused to their victims, the victims' families, and their own families and friends. Throughout treatment, SAFER Program staff members also address other immediate and pertinent client issues, usually consequences related to the offense, including unstable or damaged intimate relationships, ongoing legal difficulties, necessary changes in employment, and the financial hardships clients typically go through while rebuilding their lives.

The SAFER Program is a specialized, community-based, intensive out-patient psychotherapy center that provides treatment for adult male and female clients. SAFER Program clients have either perpetrated sexual abuse, suffer from obsessive-compulsive sexual behavioral patterns, and / or have significant difficulties seeking and attaining intimacy. The types of problem behaviors treated at SAFER Program range from incest, extra-familial sexual perpetration (wherein the perpetrator is well-known to the victim and the victim's family), sexual assault (i.e., statutory rape, rape, spousal rape and "date rape") and sexually compulsive behavior, including exhibitionism, voyeurism, and compulsive online sexual behavior. For a detailed view of the SAFER Program requirements and the treatment services provided at SAFER Program, please click here.
---
Matthew P. Pereira, M.S., MFT,
Director, SAFER Program
ATSA (Association for the Treatment of Sexual Abusers), Clinical member
CCOSO (California Coalition On Sex Offending), Clinical Member
AAMFT (American Association of Marriage & Family Therapists), Clinical Member